About Us
Private Capital Advisers is a boutique, owner-operated wealth management firm based in Cottesloe, Western Australia.
We are a team of financial advisers who specialise in helping individuals, families and not-for-profits prudently manage wealth to improve their financial well-being.

Managing significant capital is, after all, more involved.
Even subtle changes in your financial direction can make a big difference long-term.
And that is why we remain foremostly advisers.

By that, we mean we are not tied to any obligation other than to help you discern the best possible course of action (a plan that makes the most of your financial opportunities and also lowers risk).
We achieve that through evidence-based research and by understanding the goals that matter most to you, your family or organisation.

Where we go beyond advising is by closely partnering with you to implement and manage that deliberate plan.
Side by side, we help you create the financial surety and freedom in your life and organisation so you can focus on what matters. It's a more considered and personalised approach.

As well as that, we can work alongside Parkland Partners, an advisory firm who specialise in accounting, taxation and business services. Together, we can tie together every aspect of your financial needs.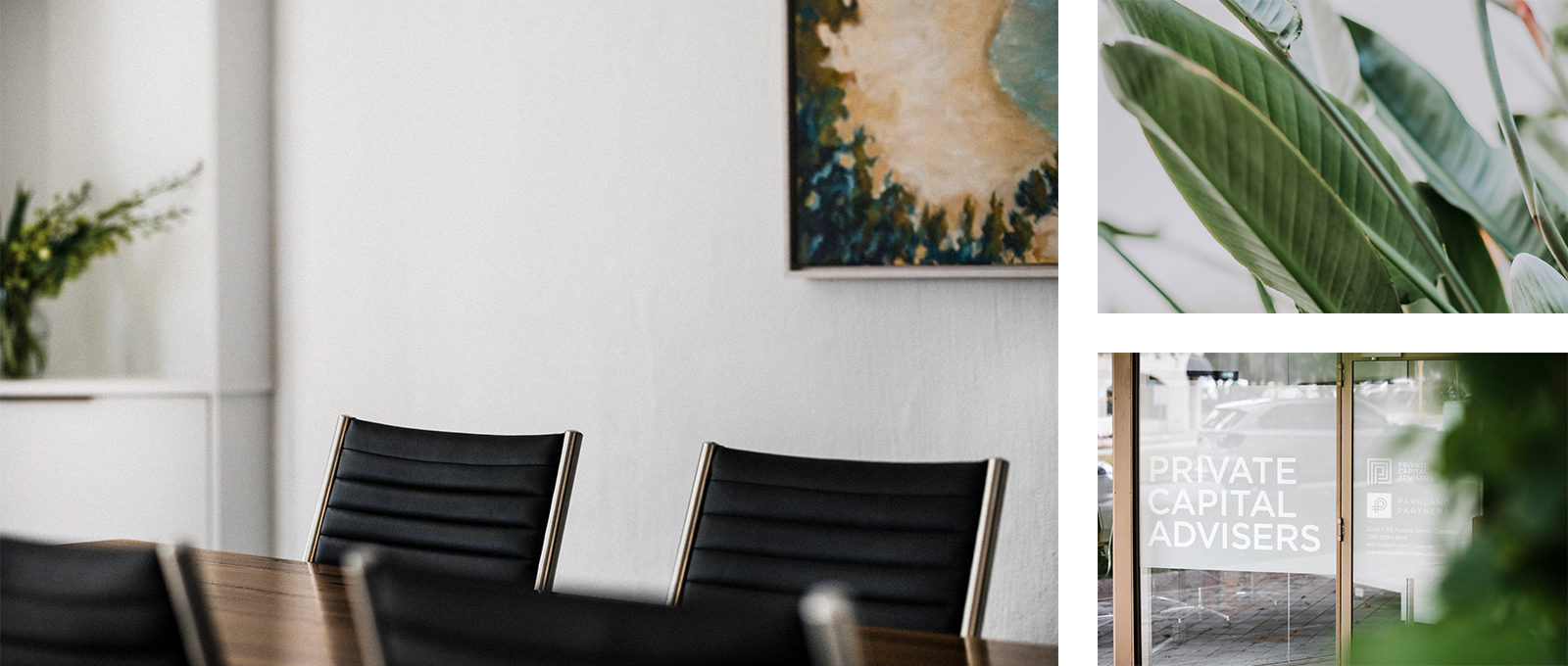 Every person, family and organisation are, of course, different.
We consequently make a point of understanding you — where you are now and where you ultimately want to be — so we can tailor solutions accordingly, like how to best upsize the family home, prepare your children for higher education, manage an inheritance or transition to retirement.
It's about building the necessary foundations, which is why we've designed a process to facilitate that.

---
Want to be sure you're on the right financial path?
The best possible financial path for individuals and families is often overlooked. That can be for many reasons.
That is why we offer a no-strings-attached complimentary expert opinion.
The session involves a one-hour meeting where we get to know your current situation. Your goals, challenges and any major transitions you are planning in the future.
After the meeting, we analyse that information and your existing financial strategy to discern whether you are on a suitable path with your existing adviser or if there are further opportunities to add value to you and your family's financial situation.
Contact our team to discuss this further.